Learn to play the piano from your Heart
for joy, and for self-care
"Pamela is very calm patient and accepting" Susanne Rix
"You have a beautiful gentle manner" RG

"She makes it fun!" Izzie age 7
"Lucy has really benefited from your broad approach to music.
She now chooses to do her piano practise first over all her other tasks.
It is beautiful to see her enjoying it so much
and making her own songs. Thank you" Janice
"The girls love their lessons with you
and it's always a joy to me that
they consistently say they LEARN at every lesson! " Jan JS
"It's one thing to have the knowledge. They've got to be able to impart it. 
I'm so happy with the progress my girls are making" Jan JS
At Purple Tempo, music students feel at home through being deeply listened to, acknowledged and warmly engaged along their musical learning journey.
Throughout their program, they are encouraged to let me know what pieces they would love to learn to play (and we discuss how to incorporate them in their learning), as well as being guided by my experience as their teacher mentor.
Each week we build on what they have learned, gradually adding layer upon layer of skill and understanding.  An example of this is when they are about to learn a new piece. I ask them to look at it carefully through to the end, to see what patterns there are and what might be tricky for them. This is about building good habits, and also about developing their musical vocabulary and over time their confidence.
What makes my music lessons and coaching unique?
I combine self-care, creativity, spiritual heart-centred transformational and practical astrological principles, with traditional quality Master Teaching of playing the piano/flute /music theory to bring Care of Your Soul.
Thomas Moore in his New York Times best-selling book called 'Care of The Soul' says that most of the modern-day ills like depression and loss of meaning, can be attributed to a loss of soul in everyday life.  He also says one way to bring more soul into your daily life is to create deep connections and express yourself creatively. Thomas Moore plays the piano, and has acknowledged my work.
Many years ago his book irrevocably changed my life and work for the better, like none other before, or since.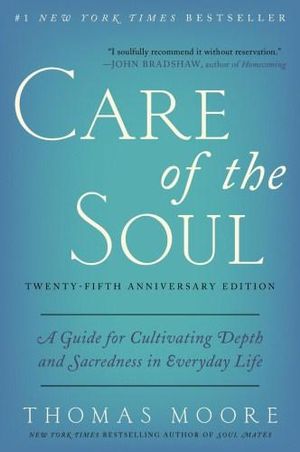 BUY BOOK 'Care of The Soul' from Book Depository
"What are you doing well and what could you improve?".
This is what I frequently ask my students.
Most students will tell me what they could improve, and leave out what they are doing well.
I explain to them that it is important to have a healthy and balanced view of their playing, so we talk about what they are doing well.
When I tell them what they are doing well, I also include what I've noticed 'around' the playing of the piece, for example, how they went about their practise or their perseverence or that they are doing something more fluently now. It's this kind of reflection that is valuable to the student because they frequently haven't noticed that. It builds their self-respect and it builds their understanding of the truth of who they are. This is one of the advantages of a 1:1 individual lesson – the music teacher witnesses them as an individual.
It's the improvement we make that brings the motivation to keep going.
I am delighted when I am able to say "Excellent!!" to my student. I don't hold back on my enthusiasm.
If they need correction, that is exactly what I offer them. It is always framed in a constructive way.
If I think they will be able to work out what their mistake was for themselves, then that is my preferred approach.
Learning to play from the heart means my students, more and more, have a way to express their feelings while playing their piano or flute.
It is usual for parents to tell me their child plays when they come home from school (as their first choice), especially if they have had a bad day. They find it helps them. I am always delighted to hear this.
A highly experienced musical colleague, Dr. Sheila Guymer, who accompanied many of my flute students for their AMEB Flute Exams, said "there is something different about your students. They seem more confident and sure of themselves".
Where are the lessons held?
When you come to my atelier, you will walk along a winding path through the camellia trees I adore, to my front door. It's a simple cottage and my atelier is at the front overlooking those camellias – a dedicated musical creating space. You will play on a Kawai acoustic piano for piano lessons. If you are learning to play the flute, you will look out over the camellias and I will play the Kawai piano with you or a duet with you.
Pamela's musical and personal background.


I've been inspiring children and adults for over 35yrs now

.
Over those years I have worked at achieving high-level communication skills, built deep listening skills, built a good blend of being professional and warmly engaging, a collaborative approach, as well as effective and efficient practise and teaching methods.
They (that is LinkedIn) calls me a strong music professional with a demonstrated history in the Music Industry.
That would be the academic music degree I achieved from Qld Conservatorium of Music in Brisbane, majoring in Flute Performance, Piano and Composition followed by the Graduate Diploma in Music Education from QUT, Brisbane. After that, I was an A1 rated Classroom Music Specialist in Queensland and New South Wales Public Schools.
I have also worked as a freelance flautist, a restaurant pianist, an accompanist, played as a soloist or in a duo or quartet for weddings and funerals, conducted a flute choir, conducted a band, been commissioned as a composer, arranged music for unusual instrument combinations, performed as a soloist many times, played in orchestras, played chamber music in Vienna, simply played for many people and jammed in bands, and have been improvising fluently since I was 10yrs old having begun piano lessons at age 7 and flute at age 11yrs.
Playing the piano and flute is something I do for my own joy and for the joy of those listening to me.
It is also for my own self-care – When I play I improvise and instinctively choose the key signature, tempo, pitch, melody, harmony and phrasing to change the way I feel. I can also tune into the energy of someone and do this for them.
I am a composer writer of original music including original musical soundtracks and stories for children. This gives my lateral and abstract thinking skills a chance to play, and I simply love it!
I have always been interested in spiritual and transformational principles and have a personal acceptance and positive personal growth mindset, whilst remaining 'down to earth' and practical.
Early in 2020 I became qualified as a DreamBuilder Heart-Centred Transformational Life Coach with the Brave Thinking Institute, Los Angeles.  It is an honour to guide clients to the understanding of how to transform their life into one they absolutely love.
.